Banking Abbreviations are a greatly common topic in banking recruitment exams. This can be understood by the number of question that are asked from this topic in each and every banking exam, on an average atleast two questions feature from this list. The questions can be asked in any of the related sections on either banking or marketing or computers. Such an important topic is often neglected by new aspirants who put majority of their effort in building up other tricky sections of the exam. But to be confident in these exams, one has to go through nuances like this as well.
These questions may look random and hard to answer but in reality these can be dealt with ease if a proper strategy is followed. the pessimists would argue that there are far too many abbreviations than time available. But one has to take a balanced look at the situation here. These banking abbreviations are commonly seen in day to day affairs if you pay enough attention. You just have to concentrate on these and take a deep interest in these to master them. Yes I agree that there is a huge number of abbreviations. However, there are some basic abbreviations which have more recurrance than others as can be seen by looking at previous years papers.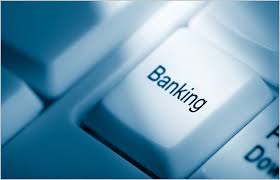 If you are worried about – How to remember this big list of abbreviations? Allow me to tell you the golden rule for suucess in any exam – It is to Practice a lot. Practice means, writing down the difficult and important ones on separate flash cards and keep them handy. Keep looking at them whenver you get time to do so, within a week you will confident about this list. Furthermore, you can test your memory by writing the abbreviiations on paper and you will be able to check your recalling power.  This practice is equally applicable for everything under the sun that you might want yourself to remeber for a long time.
We at exampariksha are providing you with a list of common abbreviations below which as asked in banking exams and interviews often. For a candidate with good grasp of these abbreviations , any stage of the exam will not be  startling. as it is assured by many teachers and coaches that atleast a few questions will be asked from this topic in every exams related to the banking sector.
FEDAI- Foreign Exchange Dealers Association of India
ALCO- Asset Liability Committee
ALM- Asset Liability Management
KVIC- Khadi and Village Industries Corporation
KYC- Know Your Customer
EXIM bank- Export and Import Bank of India
NABARD- National Bank for Agriculture and Rural Development
SIDBI- Small Industries Development Bank of India
EDP- Entrepreneurship Development Programme
LAMPS- Large Sized Adivasi Multipurpose Societies
LERMS- Liberalized Exchange Rate Management System
NABARD- National Bank for Agriculture and Rural Development
NBFC- Non Banking Finance Companies
QIB- Qualified Institutional Bankers
RBI- Reserve Bank of India
RDBMS- Relational Database Management System
REC- Rural Electrification Corporation
RFC- Resident Foreign Currency
RIDF- Rural Infrastructure Development Fund
RRB- Regional Rural Bank
RTGS- Real Time Gross Settlement
RWA- Risk Weighted Assets
SBI- State Bank of India
SCB- Scheduled Commercial Bank
NRE- Non Resident External Account
NRI- Non Resident Indian
SDR- Special Drawing Rights
YTM-Yield to Maturity
LAB- Local Area Banks
ALM- Asset Liability Management
ANBC- Adjusted Net Bank Credit
ASBA- Applications Supported Bank Accounts
DPG- Deferred Payment Guarantee
DRI- Differential Rate Of Interest
DSCR- Debt Service Coverage Ratio
FEDAI- Foreign Exchange Dealers Association Of India
FOB- Free On Board
NPV- Net Present Value
DPN- Demand Promissory Note
DRAT- Debt Recovery Appellate Tribunal
OCB- Overseas Corporate Bodies
POA- Power of Attorney
OLTAS- Online Tax Accounting System
OMO- Open Market Operations
PACS- Primary Agricultural Credit Societies
LIC- Life Insurance Corporation of India
IEPF- Investors Education and Protection Fund
IRDA- Insurance Regulatory and Development Authority
CCIL- Clearing Corporation of India Limited
OTCEI- Over the Counter Exchange Of India
ISCI- International Standard Industrial Classification
KCC- Kisan Credit Card
BCSBI- Banking Codes and Standards Board of India
SEBI- Securities and Exchange Board of India
SFMS- Structured Financial Messaging Services
SHG- Self Help Group
CAR- Capital Adequacy Ratio
SEBI- Securities and Exchange Board of India
MICR- Magnetic Ink Character Recognition
NSE- National Stock Exchange
FCNR- Foreign Currency Non Resident Deposit Accounts
CDRS- Corporate Debt Restructuring
IDRBT- Institute for Development and Research Of Banking Technology
YTM- Yield To Maturity
MCA- Ministry Of Company Affairs
MIS- Management Information System
CRISIL- Credit Rating Information Services Of India
ICRA- Investment Information and Credit Rating Agency of India Limited
CARE- Credit Analysis and Research Limited
IRDA- Insurance Regulatory and Development Authority of India
CASA- Current and Savings Accounts
CBLO- Collateralized Bank Lending Obligations
CIBIL- Credit Information Bureau of India Limited
CRR- Cash Reserve Ratio
KYC- Know Your Customer Guidelines
IPO- Initial Public Offer
SLR- Statutory Liquidity Ratio
SLRS- Scheme for Liberation and Rehabilitation of Scavengers
EMI- Equated Monthly Instalments
SSI- Small Scale Industries
SME- Small and Medium Industries
UTI- Unit Trust of India
WPI- Wholesale Price Index
EDI- Electronic Data Interchange
EPS- Earning per Share
ESOP- Employee Stock Options
PDO- Public Debt Office
PIN- Personal Identification Number
NBFC- Non Banking Finance Companies
NEFT- National Electronic Fund Transfer
RTGS- Real Time Gross Settlement
NPA- Non Performing Assets
QIB- Qualified Institutional Buyers
BOE- Bill of Exchange
SMERA- SME Rating Agency of India Limited
SLR- Statutory Reserve Ratio
SIDBI- Small Industries Development Bank of India
SIDC- State Industrial Development Corporation
SJSRY- Swarna Jayanthi Shahari Rozgar Yojana
SSSBE- Small Scale Service and Business Enterprises
We hope this material for banking abbreviations is helpful for answering questions on Banking Awareness for IBPS/RRB/SBI/PO and all other competitive Exams.