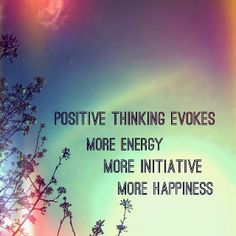 Hello Readers!
This time on exam tips I come up with something which directly emerges out from my own experience. Yes, I am talking about positive thinking and its direct link with all our big/small achievements. It is very rightly believed that positive thinking has great powers, a power which none of us can imagine unless experienced.
We all have our different notions and recipes of success at any point in life. Some believe it is purely hard work, some others believe it is all luck and destiny while some more others relate it to both hard work and luck. Based on such definitions people are classified as having either:
External Locus of Control, or Internal Locus of Control
Though in the psychological test for identifying an individual's locus of control, people have equal chances of falling under any of the two categories there seems to be a trait common to both the categories and i.e. "Positive Thinking". What I mean to highlight here is that irrespective of the source of motivation and locus of control, positive thinking is very much essential to reach the desired goal.  Unless the person in the process is not positive about the task at hand nobody can fetch him the result he wants. It's our own beliefs which makes us do such actions that bring us closer to our goals and therefore help us in achieving what we want in the end.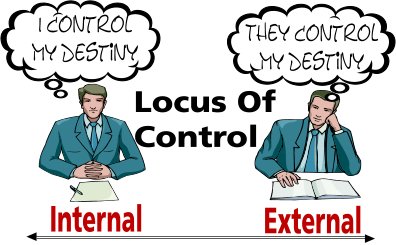 As a school child I always hated Maths and looked for opportunities to find an escape route from my fear. I always looked for reasons to defend my poor grades, and to also somehow avoid studying that subject. Till then I was all filled with negative experiences and thoughts with my now favourite subject Maths. Then one fine day it so happened that I decided to quit Maths after scoring my all time high in that particular subject. Now, let me tell you, in this journey of mine the first task for me was to convince myself that I can attain good grades even on a subject I hardly studied or liked. From here sparked my positive thoughts which pushed me to work hard. Each day that passed, I not only studied hard but also made my belief very firm on getting some good success on that exam. And you won't believe with this blend of positive thinking and hard work I cracked a score on Maths that was even higher than my expectation.  This was a real time reinforcement for me which every single time made me realize the importance of positive thinking in conquering all my fears and overcoming my setbacks.
This didn't turn out to be the end, as in my later years when I was supposed to appear for a competitive examination I again faced some difficulty with my first paper that was basically a speed test with whole lot of mental calculations involved. This time I had my spiritual teacher with me who kept guiding and showering me with all positive thinking styles I possibly could adopt. I always wished to share this but only after a tried and successful experimentation with the same. And it's time now to share it with all of you who are fighting their individual races in order to grab some position. Here is what my spiritual teacher explained me one sunny winter afternoon;
She asked me to take out a plain paper from my bag and with a sparkling blue pen in her hand she designed the goal that I wanted to target. A sketch containing a series of scenes/pictures that I wanted to experience in my life was drawn there on the page. She later informed me to get the pictures redrawn in my own handwriting and I did exactly what she asked me to do.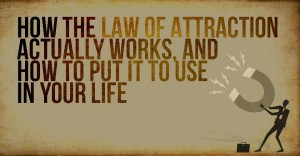 Take out a plain paper and a pen.
Hold it in landscape mode.
Draw a connected series of boxes, with no connection between the first and last box.
First box being the one depicting me filling up my examination form.
Second box showing success in submitting the filled form.
Third displaying me in action mode where in I am studying.
Fourth showing the hard work that I am putting in all day and night.
Fifth, showing the day I am appearing for my examination.
Sixth showing my wait for the result.
Seventh, the result day with me putting all my details like roll number etc. on the web browser.
And last depicting the happiness experienced by me and my family members after getting through the examination the way I want.
This was the cycle of events I was asked to draw and to follow religiously each day. All the days, as planned I used to prepare for my examination along with working with my thought process of getting through the examination. Each day I unfolded that small piece of paper with the process drawn on it and imagined myself getting through all the stages of it till I reach the last stage of result. From my study routine whenever my mind distracted I used to pull it back to my imagination cycle. It was kind of living the entire picture again and again till I actually made it my destiny. And here I proudly share with all of you my success story. My positive thoughts actually made me do what I wished for and surprisingly with all smoothness that anyone can desire for.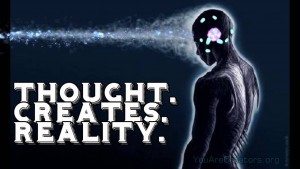 I often had the doubt of treating this imagination cycle as a kind of day dreaming but I actually realized the one very important difference between the two. When a person is involved in day dreaming then it is just solely imagination without action. On the other hand, when it is positive thinking and applying the law of attraction then it is both action i.e. hard work and the all so needed blend of imagination which will always ensure success.
Imagination minus action = Day Dreaming
Imagination plus action = Real success/accomplishment
Yes it is your positive thinking that will nudge you to achieve what you aim for,
IMAGINE…ACT…ATTRACT….and keep up your burning desire till you succeed….
ALL THE BEST!!